Our Vision
North Cove Sailing aims to be the leader in sailing on the Hudson River. Our values are founded on access and inclusion, so we aim to provide the best value and opportunities to get more NYC residents on the water. We have simply the best location for sailing in Manhattan — with beautiful sites like the Statue of Liberty and the NYC skyline that can only be seen at sea! See how we are stacking up against this year's goals of 150 club members, 300 free sails, and 3000 people sailing: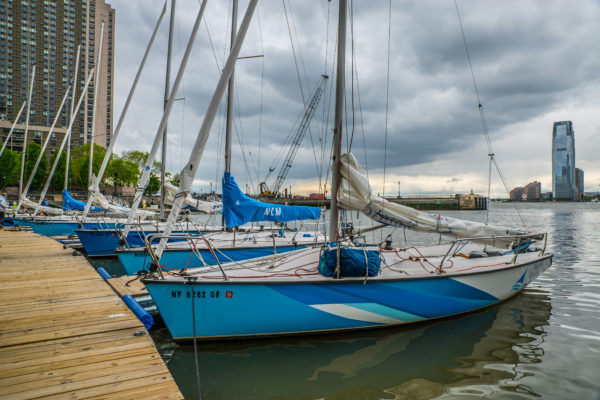 Our Fleet
Our fleet is comprised of twelve Colgate 26 training and racing keelboats. These sailboats are the same vessels that the US Naval Academy uses to train and race on, as they are very safe and performance-oriented boats.
The Colgate 26 fits six adults comfortably, and is equipped with a tiller, symmetric spinnaker and pole. With support vessels and shoreside facilities, we have the ability to host events of up to 60 guests.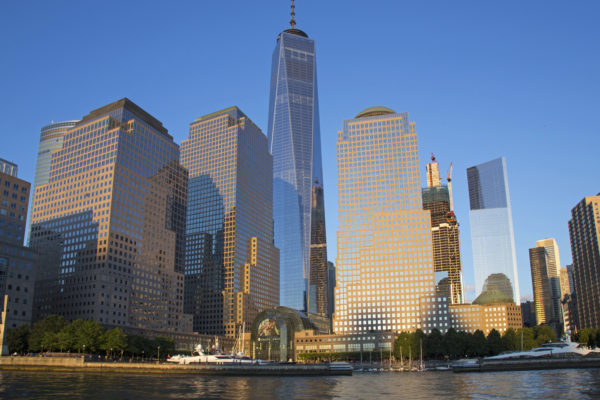 Our Facilities
Our facilities are located in the heart of Manhattan, with great sights like the Statue of Liberty and Ellis Island just a short sail away.
We have both shoreside (300 Vesey Street) and dockside (North Cove Marina) facilities to provide the best atmosphere for club, teaching and community activities. As part of the Brookfield Place complex, North Cove Sailing has great access to unparalleled shopping and eating — all easily accessible by ferry, PATH and subway.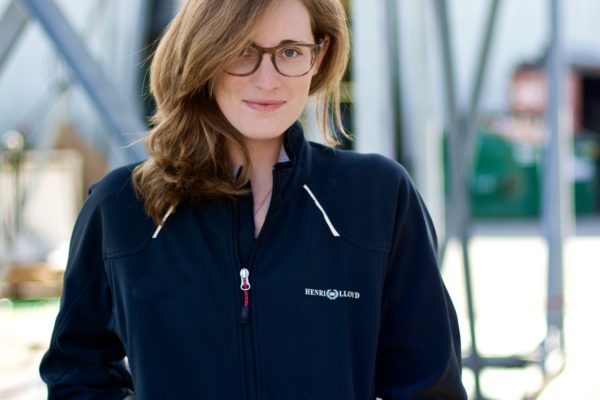 Meg Reilly, Manager
Meg is a New Jersey-native and is the youngest American female to win a round the world yacht race! With a circumnavigation and over 50,000 NM under her keel, she brings a lot of experience back to her home waters. In her spare time, Meg races her own boat Hermes, a Pogo 12.50 with the Ocean Racers team.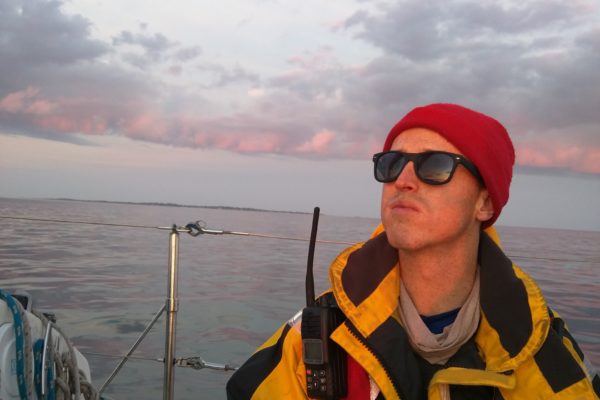 Jim Moore, Fleet Manager
Jim grew up on the coast and lakes of Maine.  When it's warm he lives aboard his 1972 Alberg 30 Catherine.  Jim holds a 50 ton license, is a member of the USCG Auxiliary, is a Wilderness First Responder, and is certified by US Sailing to teach Basic Keelboat.  He's sailed 14,000 miles, about 9,000 of them offshore.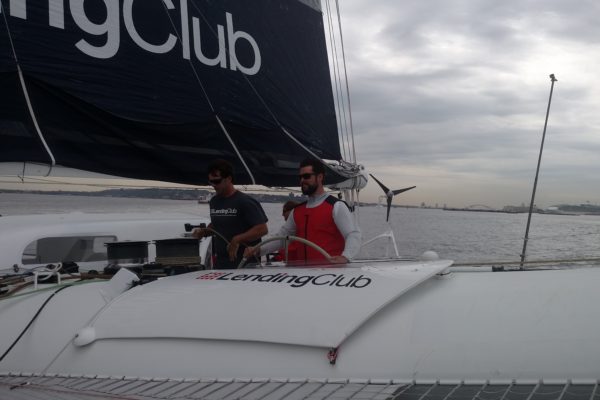 Doug Reynolds, Race Director
Doug grew up on Long Island where he learned to sail from the age of 6 years old.  He has competed in notable races such as: Sydney to Hobart Race, Newport to Bermuda and lots of ISAF Graded Match Racing Events. Doug spent the last year and a half living in Sydney Australia working as a sailing instructor, sailmaker, rigger and yacht racer.